{ "new": "//www.teapigs.com.hk/cdn/shop/files/new_b6d56321-4d74-428a-9139-36dff7ef4f60_120x.png?v=1614343937" , "forest": "//www.teapigs.com.hk/cdn/shop/files/rainforest_alliance_120x.png?v=1614343931" }
chocolate flake tea
melt away
A black tea with a hint of dark chocolate. Perfect with milk for a little treat. Keep a look out for "DAMAGED" packs in the drop down list. These might have slightly damaged outer packaging, but with perfectly good tea inside.

caffeine?
naturally contains caffeine
calories?
1 calorie per cup

great with
your fave milk, even alternatives!
what's special about this tea?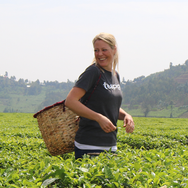 We're surprised no-one else has ever thought of this before, given how often we dunk chocolate biscuits into cups of tea. Tea and chocolate - a partnership so perfect, it belongs between the pages of a Mills and Boon novel.

Tea Taster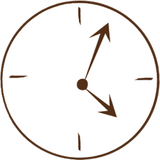 how does it taste?

Ever dunked chocolate biscuits into cups of tea? Tea and chocolate. Together. In one cup. A perfect partnership.
good if you're feeling

Difficult to please - you know, when you want everything and you want it now? Like wanting the taste of chocolate but without the calories?
ingredients

Ceylon black tea, cocoa beans, chocolate flakes (sugar, cocoa, emulsifier soya lecithin) (can contain traces of milk), natural cocoa flavourings, natural flavourings.
nutrition

nutrition per 100ml

1 kcal
trace sugar
0 fat
trace carbohydrate

Gluten free, suitable for vegetarians, contains soy. Made in a factory that handles nuts and milk.
our packaging

tea temple
made from plant starch - pop in your council food waste
inner bag
made from wood pulp - pop in your home compost

outer carton
made from sustainable paperboard - recycle me
plastic free
certified by A Plastic Planet